Rogues Gallery

155 Main St., Hulett, Wyoming
Gallery: 307-467-5849
Cell: 805-400-7706
Wild Bill Hickok CDV Albumen Photograph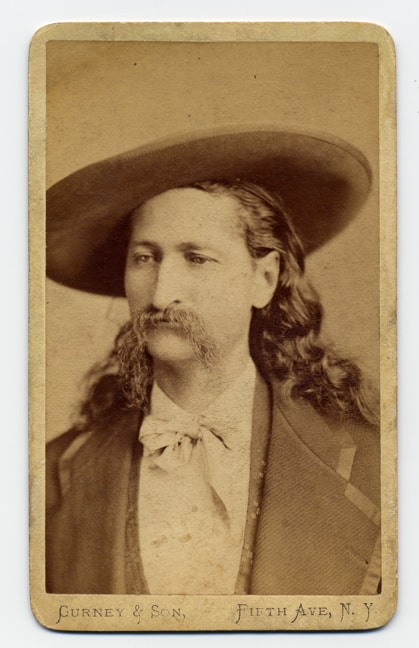 Wild Bill Hickok
Rare CDV Albumen photograph of Wild bill taken by Gurney in his new york studio in 1873.
All Photographs of Wild Bill Are considered rare, this one is one of two images that Gurney Took. Recently discovered in Germany as part of a deacession of a private museum.
Wild Bill finally made it home! ……on display in the Museum.
---
Recently Discovered CDV Albumen Photograph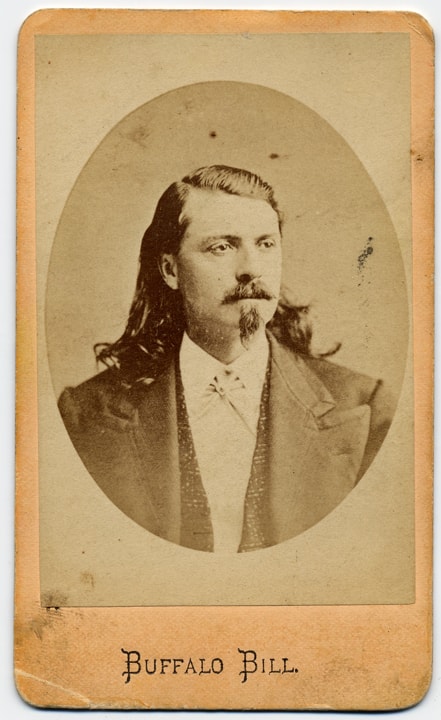 Buffalo Bill Cody
Rare albumen photograph of Buffalo Bill Cody
Taken in the 1870's by Gurney in his new york studio.
Most likely in 1873 when he also photographed Wild Bill Hickok who was traveling with Cody at the time.
---
Incredible 18th Century Tacked Trunk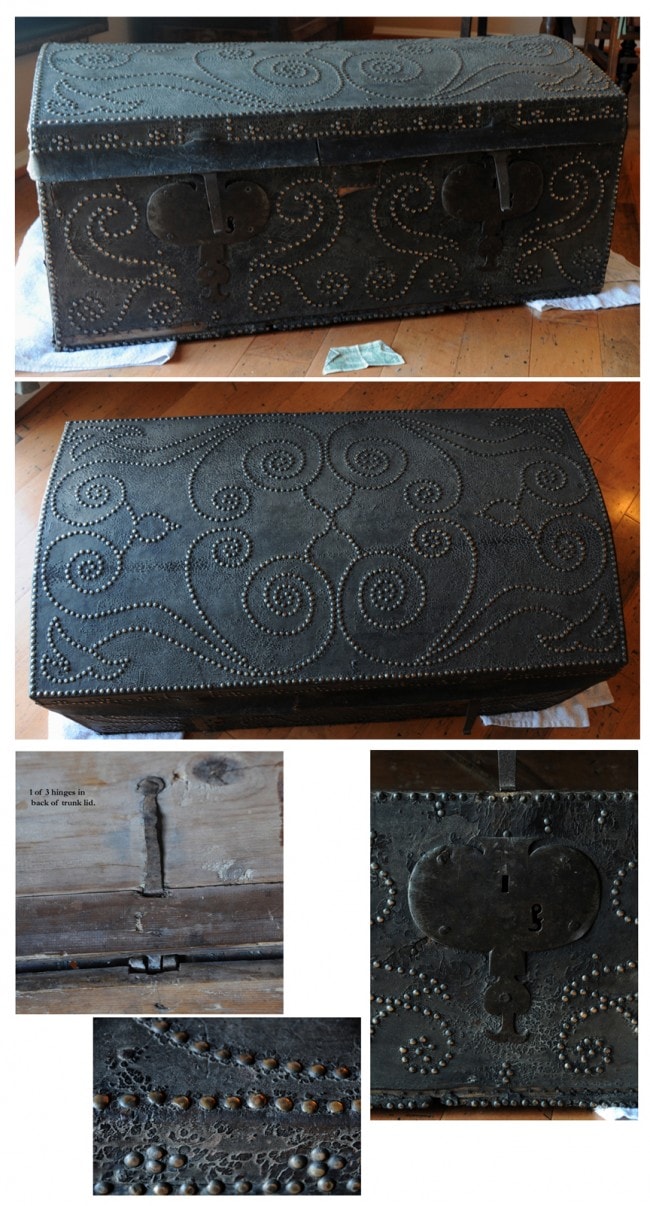 This is a stunning early18th century  hide covered and tacked domed trunk.
All hand forged hinges and forged locks. The hide is in great shape with few wear marks and great patina. Thousands of early cast Brass tacks.
The piece is large aprox 43 X 26 X 21
Email for availability: bcoronato@msn.com
---
Crockett Spurs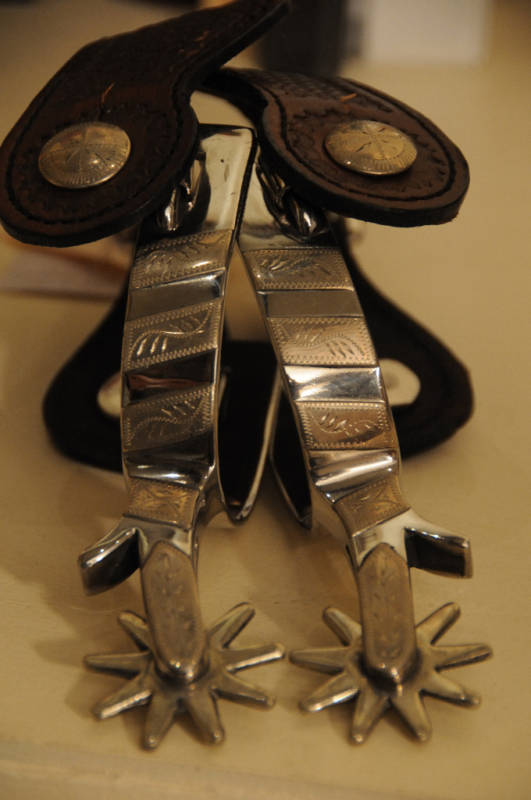 Crockett Spurs in absolutly MINT shape.
This pair dates between 1946 – 1955.
These are heel band marked.
*sold
---
Western Americana Items Recently Sold
Some recently sold items are posted here but for the most recent go to Bobs Blog
---
Silver Engraved Bit MARKED Fleming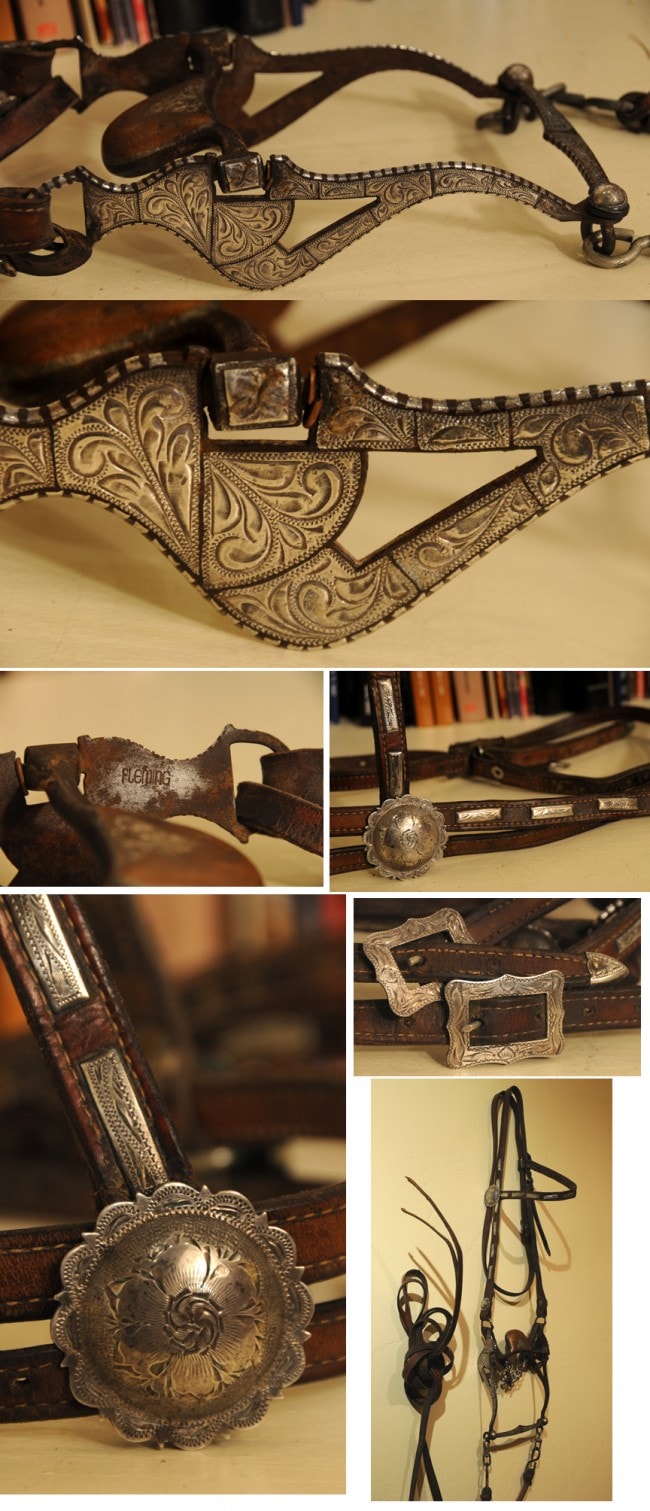 A real nice headstall and silver engraved bit. This headstall is covered with sterling engraved spots, rosets, buckles and a real nice inlaid bit.
---
Rare MARKED Hudson Bay Trade Kettle ca. 1700's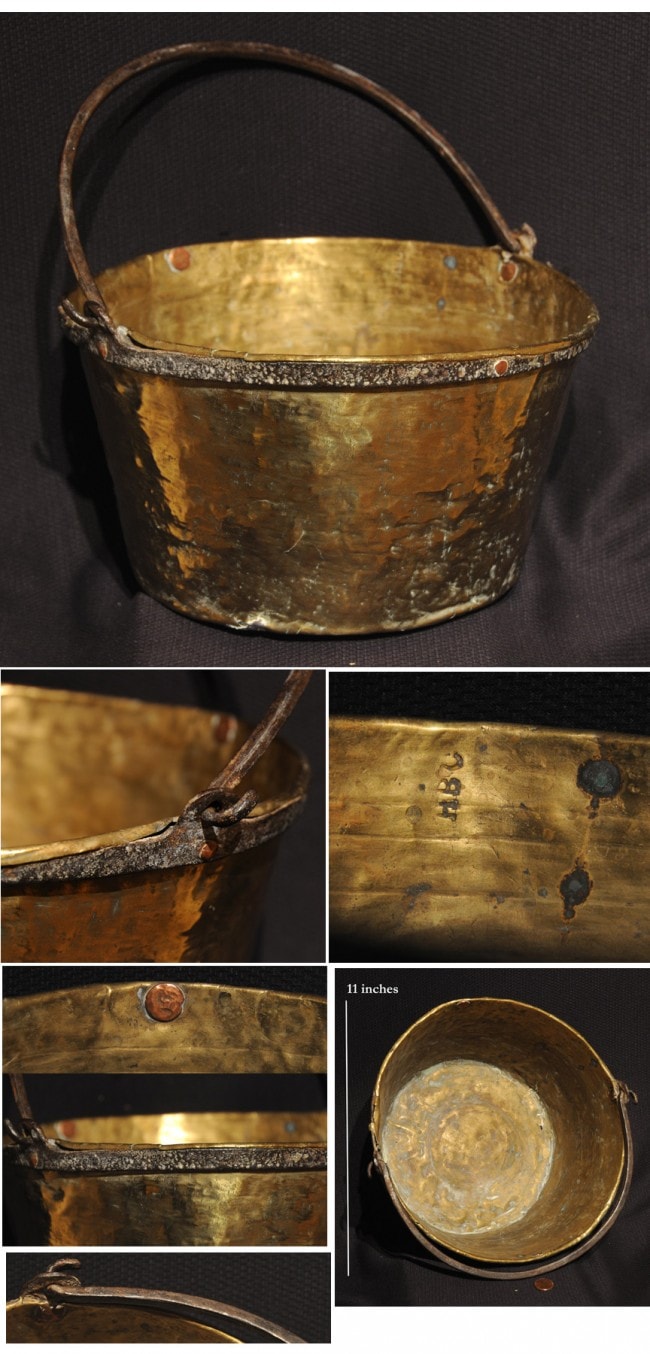 Very rare trade kettle that has the HBC mark on the inside. HBC was the mark for the Hudson Bay Fur Trade Co. This kettle Pre dates the more common brass kettle that are marked on the bottom "American Brass Kettle Co." and "Hayden". Those kettles were traded through Hudson Bay and others in the 1850-1860's. This was a much earlier trade kettle, made to trade to the Indians during the Fur Trade Era.
---
Recently Sold

Beautiful Vintage Fleming sterling silver engraved bit. The details on this bit are just stunning.
The silver engraved cheek pieces are 8 1/2 inches. Mouth is about 5 inches. Copper roller
Split ear headstall, reins & rein chains, it's all there! Great Condition!